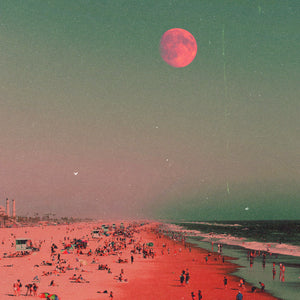 Flamingosis & Blockhead - Enjoy Your Life / Shrub Talk (Loci Sample Flip) [MP3 Digital Download]
Released on August 05, 2022 (Blockhead track releases August 26)
Mastered by Estudio Los Encinos

Purchase now and receive Enjoy Your Life, you will receive Shrub Talk as an updated delivery on August 26.
Throughout Loci's existence, we've built up a real treasure trove of catalogue and of course some musically rich audio stems from across the globe.
Teaming up with Flamingosis and Blockhead in advance of their North American tour together, we have opened up the vaults and let these two producers in for a very special crate dig.

Creating a sample pack by pulling clips, loops, hits, out of prior Loci Records releases a unique and exclusive sample pack was given to Flamingosis and to Blockhead and they each created a brand new song using only the samples in the pack.

Track Listing:
01. Enjoy Your Life (Loci Sample Flip) by Flamingosis
02. Shrub Talk by (Loci Sample Flip) by Blockhead