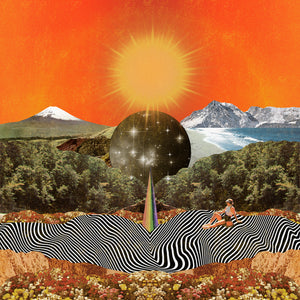 Handbook - Glint [MP3 Digital Download]
Released October 14, 2022
Building his name and reputation up through regular releases with the likes of Hip Dozer, Inner Ocean, Aviary Bridge, Cascade Records Handbook has built up a loyal fanbase, accrued significant champions on BBC Radio 1, KCRW, across French college radio, and boasts multiple tracks with many millions of streams to their name on the major streaming platforms...
In his debut full length for the label he brings his already popular sonic palette of warm, tasteful, and reflective grooves, but stretches his artistic horizons with a plethora of analogue synths, organic elements and some definite nods to electronica, despite remaining firmly in beats territory.
Deliberately opting for an upbeat tone and positive feel across the album tracks, he worked with Maschine and Ableton - drawing inspiration from film scores, Madlib's recent album 'Sound Ancestors', and the process of resampling his own work. His creation process operating entirely 'in the box' might be a surprise to some who hear the record due to his fondness for organic sounds and analogue warmth, it could well have been a vintage console recorded to tape.
Track Listing:
01. Infancy
02. Glint
03. Another Bloom
04. Many Moons
05. Marble
06. Fat Of The Land
07. I Can See It
08. Coffee