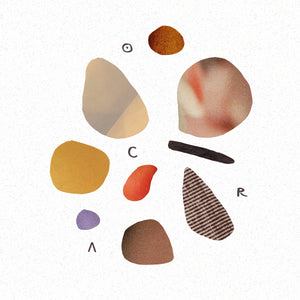 PALLADIAN - Ocra [MP3 Digital Download]
Released May 12, 2023

After a series of collaborations and remixes with many prominent artists PALLADIAN is coming back to take the leap with their first long release on Loci Records.


Ocra is a collection of memories, sceneries, visions, and hopes related to "ochre", a colour that evokes a certain warm feeling dear to the artist. Something that is not tangible, yet familiar.

Their experience living in a Mediterranean environment and the desire to travel to far away territories are the driving forces behind the production of this work.

Plucked kora, bowed strings, wooden percussion, and outlandish vocals are some of the sounds chosen to communicate this sense of warmth and mysticism throughout the whole album.

Additionally, the artwork and the titles of the songs contribute to create an imaginary moodboard with different shades of this telluric colour.

Track Listing:
01. Walden
02. Zagara
03. Sierra (feat. Murge)
04. Lithica
05. Ostro
06. Petra (feat. Delachute)
07. Jupiter
08. Mirage