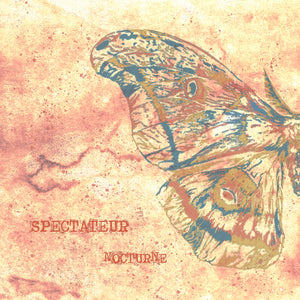 Spectateur - Nocturne [MP3 Digital Download]
Nantes-based producer - Spectateur has steadily built his reputation as a member of the European trip hop and hip hop scene for years now with releases on respected collectives - S!X Music, Beats and Culture and Melting Records.
Now he proudly presents his new album 'Nocturne' via Emancipator's Loci Records imprint, a collection of eight stunning new tracks that showcase his talents to the fullest.
Taking his cues from a variety of genres and blending styles to his will, he builds his tracks with choice samples in amongst some affecting electronica aesthetics and modern beat programming. He can relish in trip hop and ambient atmospheres before jumping out into more bassy and percussive productions in an instant.
Track Listing:
01. About Last Night
02. Only You
03. Inner Jungle
04. Wake Up In Instanbul
05. Lazy Boy
06. The Last Nomad
07. The End
08. Under The Sun